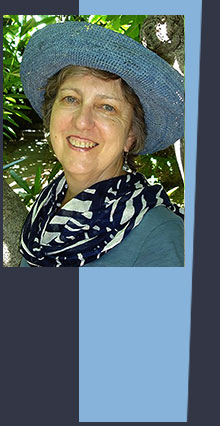 Bio
Roxane Orgill came to writing books through journalism.
She worked as a music critic for more than twenty years, starting as a freelance with the Champaign-Urbana News-Gazette and ending as a freelance with The Wall Street Journal, with staff jobs at The Milwaukee Journal and The (Bergen County) Record in between. She started writing about music in college as a way to bring her two passions, writing and music, together. She has played the violin, sung in choirs, and analyzed a Chopin Ballade for a master's degree. Today she enjoys studying and playing Baroque recorders.
As a music critic Roxane not only reviewed performances of classical music, cabaret, and jazz, but was required to write news and feature stories, a task that required asking lots of questions. That ability served her well when she turned to writing books. Her first was If I Only Had a Horn, a picture book about young Louis Armstrong, in 1997. More biographies, both single and collective, followed: gospel singer Mahalia Jackson, Fred and Adele Astaire, Ella Fitzgerald, and ten American popular "girl" singers. For adults, she wrote about Count Basie, race, and politics in the 1930s in Dream Lucky: When FDR was in the White House, Count Basie was on the radio, and everyone wore a hat.
Her book Jazz Day, twenty-one poems about a famous photograph taken in Harlem in 1958, with illustrations by Francis Vallejo, earned the Boston Globe-Horn Book Award, among other prizes, and six starred reviews. Roxane's most recent book is also in verse, entitled Siege: When Washington Kicked the British out of Boston and Launched a Revolution.
Roxane is a graduate of Glenbrook North High School, the University of Illinois, and King's College London. She was born in Mount Vernon, New York, grew up in the Midwest, and studied in Paris and London before settling in the New York area. She lives in Dobbs Ferry, New York.